The Move to Self-service Customer Communications
The current labor shortage, caused by what is now known as the "Great Resignation" due to workers re-evaluating their life choices, is impacting outsourced providers as well as their clients. Because of this trend, companies are also now faced with finding ways to do more with fewer people. Many, if not most providers are looking for more efficient ways to create, manage and deliver their critical communications. Hence, it is critical to ensure you are taking advantage of the complete utilization of your customer communications management (CCM) systems.
The lack of staffing resources, and the skills that left the building with those who moved on, is driving the need to look more closely at implementing online self-service client portals to effectively keep up with client demands. The traditional process of creating a customer communication by pulling together data and providing images to an outsourced partner (then waiting for a proof) is time consuming and taxing on companies juggling multiple tasks with limited resources. The push for faster deployment on both sides is leading the market to put creation and collaboration where it belongs: in the hands of those who know the customer best.
For many organizations, outsourcing the production of their customers' communications often comes with the worry of losing control of the messaging, concerns about speed to market, and trusting that the customer experience won't suffer. Having the ability to give customers control of their content alleviates these challenges and provides an opportunity to be in true partnership with your client companies.
For outsourced providers, there are valuable benefits inherent in working collaboratively with clients when it comes to managing content. It relieves internal resources, decreases liability and can even foster new business. On the flip side, it satisfies your clients' desire to have real-time control over their customer communications for both maximum efficiency and assurance of an exceptional customer experience. However, to take advantage of the benefits of working collaboratively, the right system must be in place.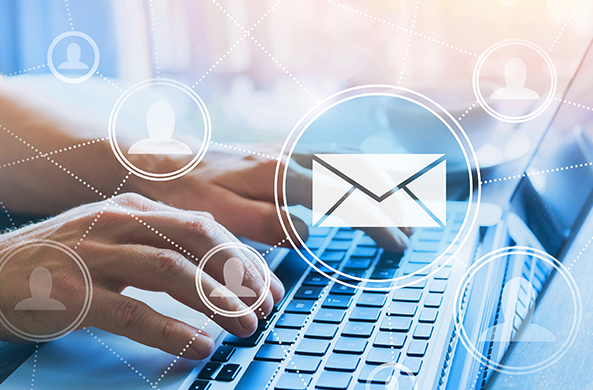 Conventional campaign management tools often limit customer control, putting an outsourced provider in the position of being responsible for accumulating, managing, verifying and controlling most elements of a customer's campaign. It is important to find software that allows business users to control virtually all elements of the process, including approvals, tracking and even which updates they want to see. Using a web-based wizard, it is possible for users to change communications on the fly with relevant messaging, such as educational details, product information and promotional campaigns, on their outbound communications.
Your organization can easily pass certain controls on to business users with the deployment of Uluro's uCampaign. It offers an intuitive, easy-to-use collaboration platform that lets customers control content management. uCampaign provides a streamlined workflow that results in increased accuracy, efficiency and the ability to quickly deliver personalized, relevant campaigns through the channel of choice.
The time is actually yesterday to invest in solutions that put customers in the driver's seat. Customer portals, with omnichannel output and tracking, are in high demand and can also provide a potential new revenue source. In a 24/7 society, uCampaign gives companies and their outsourced providers more flexibility, greater control and ultimately better value for every budget.
What can we do for the continued health and growth of your business? Contact us today to find out!
Back to Blogs