uWeb - The Ultimate Web Portal Software
Uluro's new web portal software, uWeb, provides businesses with ample information to answer questions, track job statuses, locate required documents, solve problems and ensure a positive customer experience. Plus, customers and their service departments are provided web-based access to all job data like account numbers, totals, billing dates and the ability to view a secure PDF or PNG version of the document.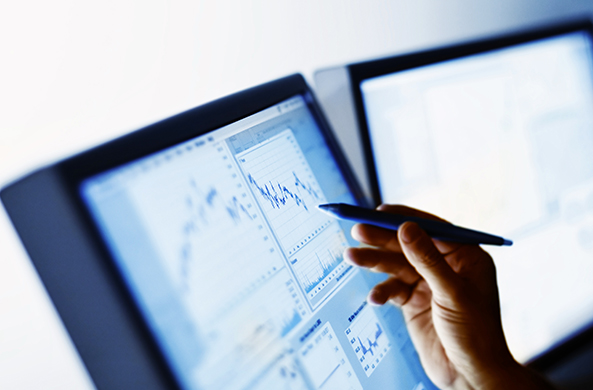 uWeb features:
Full Job Tracking
Web Approval
Job Level Reporting
Secure File Upload
User Management
User Controls and Security Configurations
Price-Level Viewing
Piece-Piece Suppression
Web-Based CSR Features
Payment Tracking
Multi-Channel
eDelivery Tracking
Custom Professional Web-Portal Software
Uluro's uWeb ensures businesses can update the look and feel of a client web portal in minutes without the need for costly programmers. Full CSS support (Cascading Style Sheets) makes it easy to implement design changes with minimal HTML knowledge. We even provide full flexibility to connect custom web pages built outside of Uluro, and our support team is standing by to guide you through every step of integration.
Contact Uluro for more information on web-portal software.
Site Branding
Uluro®'s simple and powerful branding tools can be implemented for any number of clients. With an unlimited number of pages available and full support for CSS (Cascading Style Sheets), the branding is only limited by your design knowledge or your client's imagination. The branding flows through all pages from initial upload, all the way through web presentment and bill pay to ensure every user has a complete and professional solution.
The CSS support makes changing the look and feel simple for anyone with basic HTML knowledge. This lets you offer basic branding to create a fully branded e-delivery site that has the same look and feel as a corporate site. Uluro® enables you to deliver communications across all media and fully customize the appearance of the delivery method without the need for expensive programming staff.
Secure Archiving
More and more clients and customers are requiring round-the-clock access to statements, mail, bills and documents online. Whether documents are being archived for e-presentment, customer service, self-service or account retention, Uluro® provides a way to exceed your client's requirements.
The web-based searching GUI can quickly locate a specific transaction or mail piece and enable viewing as PNG within HTML or PDF.
Uluro® can store the data and provide secure PNG presentment or "on-the-fly" PDF presentment.
Uluro®'s API supports single sign-on should your clients wish to maintain their individual corporate look and feel.
Customer Service Portal
We understand that Customer Service has one simple goal, to support clients in every way possible. Your customer service reps are the front line of customer support and need as much information as possible at their disposal to answer questions, solve problems and help ensure customer satisfaction.
Uluro®'s flexible, secure and reliable customer service offerings make your CSR's jobs easier by increasing their knowledge of every job in your shop:
Access to all information about the job.
Access to the raw data and a PDF of mail piece.
Information on job status.
In addition, your customers and their customer service departments have web-based access to all information about the job including:
Job data such as account number, totals, billing dates, etc.
A Secure PNG or PDF version of the mail piece.
An HTML version of the mail piece.
Uluro® is the one solution that gives you access to the tools before and after the job is created, to ensure open communication in a secure environment.
Electronic Bill Presentment and Payment
Uluro® supports all categories of e-billing and self-service payment models across both B2C and B2B environments, including discrete and recurring financial transactional environments. Uluro® fully-integrated bill pay solution connects seamlessly to trusted bill pay providers, complete with site branding and security that satisfies the most demanding requirements. Uluro's sophisticated features let you provide customers with multiple options such as full and partial payments within a single solution. It can quickly move any organization from basic print and mail to being a full-service presentment and payment provider complete with an Automated Clearing House (ACH) supported back-end system. Also, clients can securely self-enroll and safely provide all required account and contact information. This can be done on a fully branded site using state-of-the-art security and data encryption in addition to using active acknowledgment and customer permissions.
EBPP Benefits include:
Provides a secure hand-off between e-presentment, bill selection, and payment services.
An integrated web-based reporting and management dashboard interface provides advanced reporting for CSR activity and B2C payment status and usage.
Accept payment on your client's behalf via American Express, Visa, MasterCard, Discover and ACH.
ACH payments can be batched and processed daily, while credit and debit card payments are authorized in real-time.
Seamless integration with online bill pay providers lets end-users select bills they want to pay and schedule payments, all without complex programming and specific customization.
Uluro® provides you a powerful tool allowing for the ability to use electronic bill payment features and add more value to your customers.
Email Delivery and Presentment
Uluro's Secure Email Presentment and Payment (SMPP) solution offers an alternative to the "push" e-bill delivery and settlement model. This brandable out-of-the-box interface can be customized for your company or clients in a matter of minutes. Plus, other Uluro® e-delivery options help drive communications with your clients and/or their customers in such popular formats as:
E-delivery via an HTML-based email with a link to the website.
E-delivery via an HTML-based email with an attached PDF version of the mail piece.
E-Delivery of information to your client.
Electronic Document Presentment
Electronic delivery of bills, statements and other high-value documents is becoming commonplace and all but expected by many consumers, but e-delivery is a complex process fraught with pitfalls for the unwary biller or service bureau. Uluro® lets you enter the world of e-presentment as a master, using cutting-edge security methodologies and enabling PCI (Payment Card Industry) compliance. With Uluro®, use the latest technology in electronic presentment to drastically reduce your production costs by eliminating the need for consumables, expensive equipment, and postage. Uluro® allows you to electronically render and present your statements effortlessly with accurate underlays identical to what would be printed and securely via rights-based security. On demand, a Web page can be securely populated with either the data or documents creating a document image or PDF.
Insert Management with True Multi-Channel Delivery
Uluro® is a true multi-channel delivery and payment solution that enables delivery of highly personalized communication through multiple channels (via print, email, web presentment, fax, or PDA) all of which are driven by a single input file. With Uluro®, each user can control how they want to communicate in order to maximize response rates and ensure all data is delivered in the most appropriate or most preferred way. Manage and synchronize multi-channel trans-promotional campaigns using inserts, variable images, and web ads, seamlessly integrated into one simple, fully automated solution. For example, if an end user selects email only as the delivery method, web advertisements can be easily generated in place of printed inserts. From simple to complex messaging, Uluro® enables you to upsell or cross-sell without the need for complex one-off programming.
The multiple delivery options available through Uluro® lets you streamline your entire billing and revenue capture process to remove the human element and eliminate costly errors while providing a full range of true multi-channel delivery options. Uluro® makes e-delivery a reality for any print and mail provider while meeting all your clients' demands for secure access and additional services without the need for costly and extensive custom programming.
Web Proofing
Web Proof enables you to push the responsibility of data validation and final approval back to your client freeing up your internal resources for higher priority tasks. No longer are you having to email or fax samples back and forth to clients or develop complex processing rules for clients who continue to send poor data. A simple checkbox in the setup will allow for an automated email to be sent to your client and request that they approve the file before it is sent to production for processing. Authorized users can securely log into a branded web portal and review job and specific file information. Uluro® also notifies staff when a job has been processed and is ready for approval before being released to a printer. The entire job or individual documents may be accepted or rejected by the client. If rejected, notes can be added and an email generated for immediate review. Uluro® web proofing closes the loop with customers to help ensure accuracy.
Online File Submission
Not every client has the ability to utilize SFTP to transmit data, so we developed the Web-based file submission feature. Uluro® is capable of receiving data via the Web through a branded site and then begins an automated process to prepare the file for production. Upon receipt of data, Uluro® will also send out an email confirming receipt of the file. The process after the data upload is completed is the same as if a file is emailed or sent via SFTP. The file will complete data validation and all pre-processing steps while creating a unique MD5sum entry to ensure that the specific file has never been received before which ensures a file cannot be inadvertently printed and mailed a second time. The file is then automatically added to the secure database for production processing or web proofing. Uluro® Web-submission provides a flexible alternative to SFTP and email.