GAIN COMPLETE CONTROL OF CONFIDENTIAL DOCUMENT DELIVERY
Smart Delivery, Security and Management Beyond Encryption
Safe, convenient, trackable, Smart Delivery securely emails data-sensitive communications.
Smart Delivery is a secure email delivery system that makes it possible to electronically send data-sensitive documents, such as healthcare records, insurance, or financial documents electronically.
Contact Transformations to Get Started
SECURELY EMAIL & TRACK OPENS OF DATA-SENSITIVE CUSTOMER COMMUNICATIONS
Safe, convenient and fully trackable, Smart Delivery is the first-to-market communication delivery system for safely emailing data-sensitive documents that can be accessed on any device from anywhere.
Customers are growing impatient with the time-consuming activity of following a link to again follow an online sign-in process within a web portal. With Smart Delivery, the customer experience is streamlined and improved.
Proof of Delivery Email Tracking
Often, proof of delivery using mail services like certified mail or bulk services may never reach the intended recipient. Move into the future of secure communications with:
Secure email document delivery and access to sensitive data with the one-click convenience end-users want
UXP technology that supports military-grade protection of data
Full tracking capabilities for proof of delivery and proof of access
Auditing capabilities that ensure access only by the intended recipient
Significant savings in postage and physical processing costs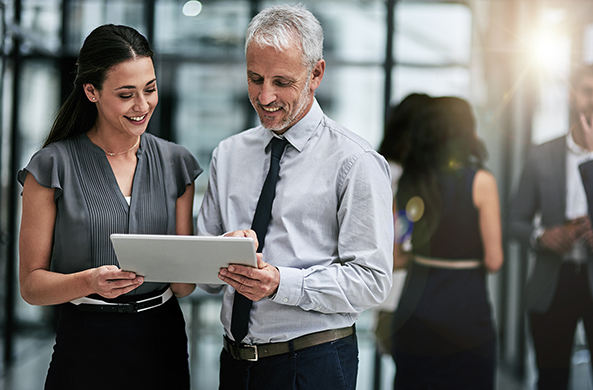 HEALTHCARE, INSURANCE AND FINANCIAL ORGANIZATIONS HAVE MORE SENSITIVE CUSTOMER COMMUNICATIONS TO PROTECT
In many industries, data-sensitive customer communications are difficult to send electronically via an attachment due to stringent compliance regulations (HIPPA, PCI, SSA16). Smart Delivery is changing the customer communication marketplace with immediate competitive advantages that can allow you to do business securely, satisfying desktop, mobile and multi-device customers.
Contact a Smart Delivery representative today for a demonstration of how Smart Delivery can change the distribution of your data-sensitive customer communications!
How to Email Secure Documents
In today's digital age, knowing how to email secure documents is incredibly important. Most communication is now handled online – sensitive information like financial data, medical records, legal documents and personal identification details are routinely sent via the internet. A secure delivery email has never been more critical. Luckily, with Uluro's email protection, you can email secure documents without the worry of data breaches.
Here are some key reasons why sending secure emails is essential:
Protection against cybercrime: Cybercriminals intercept sensitive information transmitted via email through various hacking techniques. By sending secure emails, you safeguard data from prying eyes and ensure it reaches the intended recipients without being intercepted.
Legal compliance: Various laws and regulations govern the use of sensitive information. For instance, the General Data Protection Regulation (GDPR) requires businesses to take appropriate measures to keep personal data secured. With secure emails, you demonstrate compliance with regulations and avoid legal fallout from data breaches.
Reputation management: Data breaches damage an organization's reputation. Sending secure emails works against such incidents, enhancing the trust and confidence of clients, customers and partners.
Peace of mind: Knowing sensitive information is secure provides peace of mind to the sender and the recipient alike. Be assured data is protected from unauthorized access with Uluro's secure email service.